Consultancy Services
The Company is renowned for its ethical approach, attention to detail and providing the Client with an honest, objective and balanced opinion. Our approach provides a unique combination of deep theoretical knowledge and extensive practical experience. This enables us to provide our Clients with high quality services culminating in almost a perfect success ratio in a time frame tailored to suit each Partner. Our clients particularly appreciate the down to earth approach and the special competency of our experts. With over 15 years of international business experience, BES offers a range of consultancy services designed to help our clients optimise their business opportunities. Some of these are:
Advising Partners on Government rules and regulations for procurement.

Develop Contract negotiations strategy in coordination with the Client.

Update Clients about funding cycles to help generate optimal financial model for the business plan.

Provide head start to Clients about possible Tender dates.

Lobbying with decision makers at all tiers for smooth conclusion and execution of contracts.
Educate Partners about the decision making processes.

Assist our Clients in effective program liaison with the Customer to include delegation visits, meetings and exchange of relevant information useful for success of the program.

Our highly professional and competent team takes pride in providing value added services to our Clients at both ends of the spectrum.

Providing business continuity is an integral principle of our Services.
About Our Chairman
Mr. Majjid Bashir Ahmed has been working for more than 40 years in providing the Pakistani Industry with Telecommunication products, solutions & consultancy. He got his primary education from Phillips Academy, Andover, Massachusetts & then graduated in Business Studies from the University of Minnesota, USA. He completed his degree in 1979 & since then has worked as a successful entrepreneur, connecting Pakistani industry with competent sellers from across the globe.
In 1983, he successfully set up a Servicemen Private Limited company to establish relationships with overseas principals for promotion of their products and services in Pakistan. Under this he established and developed a relationship with networking and telecommunications division of Ericsson Corporation of Sweden, which resulted in a project in Pakistan for telephone switches and subsequently focusing on telecommunication, electrical and other products and solutions. He also became the sole representative of Hyundai Corp of S. Korea for promoting their insulated electrical products for telecommunication. He further consolidated the business further by becoming representative of Siemens and ABB for their electrical products. He also brought Marubeni, Sumitomo, AEG Consultancy and BICC Cables in Pakistan.
He established BES in 2004 with the vision of bringing Pakistani Industry close to the global industry giants. In addition to that he is also a shareholder and board member of multiple companies like DMDMAX, Golootlo, trovicor and PayActiv.
Mr. Majjid is an avid Golfer and loves to collect interesting pieces of art.
Corporate Social Responsibility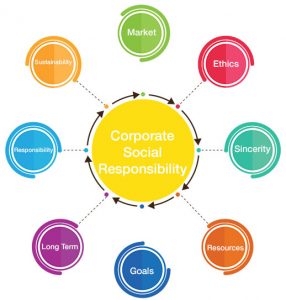 Bristol Engineering Services FZ LLC is a certified Corporate Social Responsibility organization. It operates under the guidelines of UN Global compact, Global reporting initiative & ISO26000.
BES is a constant contributor in Government social initiatives & has recently contributed in the Prime Ministers DAM fund. BES believes in nurturing the future generation & hence collaborates with different education institutions in contributing towards student scholarships.
About Us
Bristol Engineering Services FZ LLC is at the forefront of providing logistics, procurement, engineering, consultancy and after-sales support services. BES has been in business since 2004 when it was established by Mr. Majjid Bashir Ahmed, the Managing Director of the Company. Some of the world's most reputed OEMs from China, Europe, South Africa and US are our partners. Over these past few years, we have delivered high value products to the full satisfaction of Buyers and Sellers. It is the leading Company in this field in Pakistan. The Company has its head office in Dubai, with a Branch Office in Islamabad and Karachi, Pakistan to facilitate its consultancy and support services to its Partner OEMs/International Companies. The strategic location of their offices provides flexibility to business partners in conducting business meetings either in Dubai or Pakistan.